Oxydecor (Corten steel)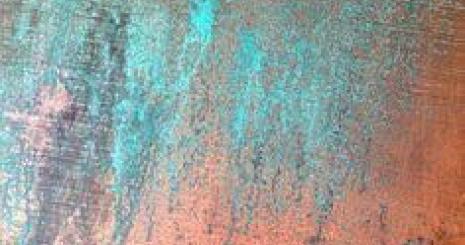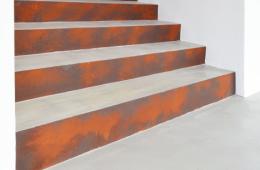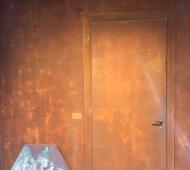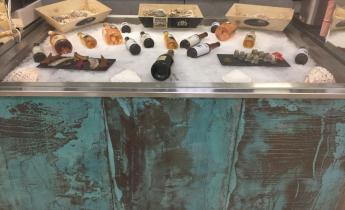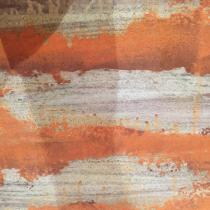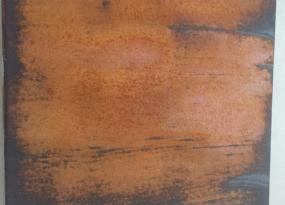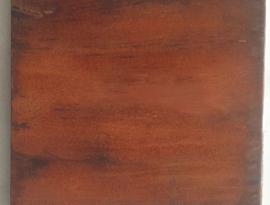 Oxydecor is the new line of extraordinary decorative painting able to recreate the effect of highly prized materials in architecture and in contemporary design such as corten steel and galvanised steel.
Brief description
Oxyrust is the rust effect paint that allows making wonderful vertical surfaces identical in appearance to rusted panels of corten steel. Oxyzinc is the decorative painting that allows making walls similar in aesthetic and visual result to galvanised steel panels.
Aesthetic appearance
With corten paint, it is possible to create a rust effect also on non-metallic materials, such as wood, plastic or plaster, which, with their chemical and physical characteristics, cannot undergo the oxidation process
Ideal for
Public facilities, private residences, lofts, public sites, shops, showrooms, restaurants, discotheques, pubs, hotels, shopping centres, and exposition and trade show pavilions.
Apply on:
Rust effect and zinc effect paint are applied on vertical surfaces of drywall, masonry, metal, wood and plastic, in
Advantages:
The advantage of using corten effect paint and zinc effect paint in place of the traditional corten steel or galvanised steel plates is the significant savings on the cost of the material and installation. The times of execution of a wall with corten effect or zinc effect paint are much faster, and some problems are avoided, such as unattractive streaks that characterise corten steel plates exposed to atmospheric agents.