Metallic Epoxy Floor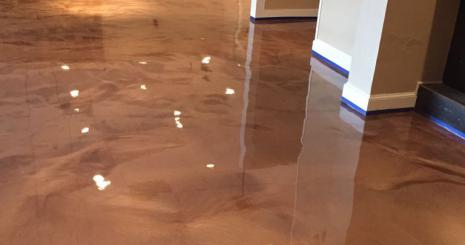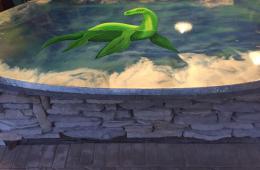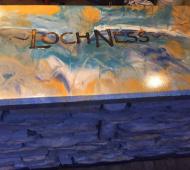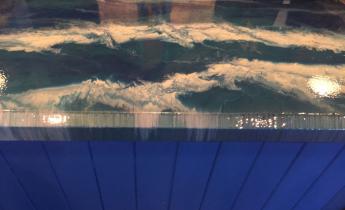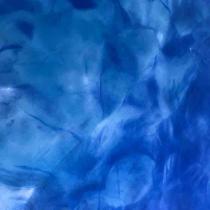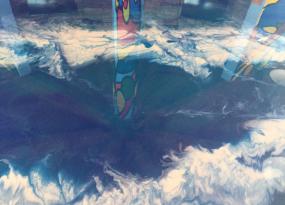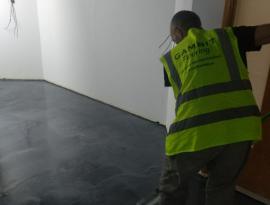 Metallic epoxy and polyaspartic flooring is a mix of special resin and metallic pigments and powders
Brief description
If you ever wished to have a flooring with a cold metal shine and feel, metallic epoxy or polyaspartic is your choice. It is a mix of special colored resin coating with a metallic powder that imitates a real metal.
There are two systems available with our manufacturers: epoxy and polyaspartic. The very first one, epoxy metallic will require a longer application time (up to a working week) but has more variety of colors and shades. The polyaspartic resin is much faster to cure than epoxy and can be installed within 2-3 working days, however the colors are limited and the price is higher.
Aesthetic appearance
After the proper substrate preparation, mixing and pouring of the metallic flooring, it self-levels and becomes a glossy, seamless metal-looking surface that reflects the lights very well and has a fascinating play of shades and colors.
Most of the colors are available to be installed as an epoxy metallic flooring, you need just ot pick a shade that you like.
Ideal for
Retail, offices, private spaces, showrooms and any other private or public space with a medium pedestrian traffic. Indoor only.
Apply on:
The requirements for the substrate are the same as for any standard epoxy resin flooring. It should be a solid and strong concrete surface with decent tensile and compressive strength.
Advantages:
Wonderful final look of a shiny metal surface
Seamless and scratch-proof
High glossiness
Low maintenance
Fast-track weekend application available