Seamless Terrazzo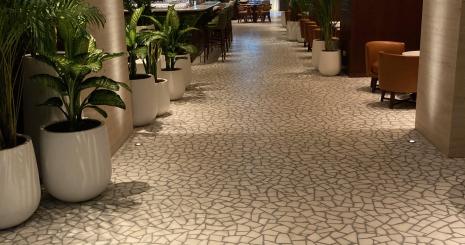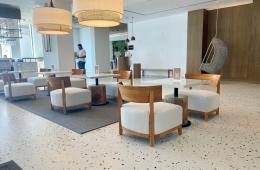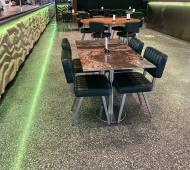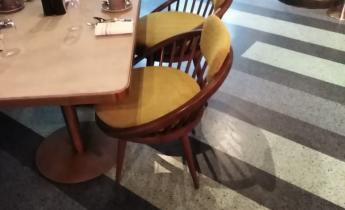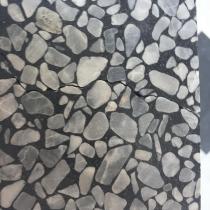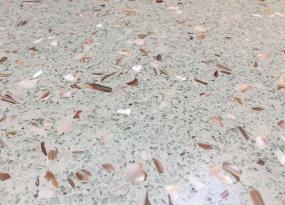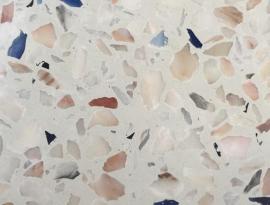 Terrazzo flooring is a masterpiece of mosaic flooring that traces its history into beginning of the XV century
Brief description
Terrazzo is a mosaic flooring that consists of a binder and aggregate. Binder of terrazzo is made of concrete, polymer concrete or pure polymer (usually - epoxy). Aggregate is either natural (marble or granite chips, precious stones etc) or artificial (crushed glass, crushed mirror).
After pouring in-situ or pre-casting into forms, terrazzo is being mechanically ground and polished with suitable diamond equipment, to open aggregate and polish it up to the required gloss. Typical thickness of Terrazzo floors varies from 8 mm (for epoxy-based) and up to 10-15 cm (for concrete terrazzo).
Aesthetic appearance
Terrazzo flooring has a wide and flexible range for a designer to play with the type of binder colors and aggregate types. Concrete or polymer-concrete terrazzo is a more simple solution that has bigger thickness comparing to epoxy terrazzo and more natural color choice.
Epoxy-based terrazzo is one of the most difficult, beautiful and durable solutions for the flooring. Due to polymer nature of epoxy, it can have any RAL color as a base one.
After polishing, Terrazzo flooring has mirror shine and can be compared only to luxurious marble flooring, but is much stronger than any kind of natural stone and is resistant to wide range of aggressive chemicals and liquids.
Ideal for
Epoxy Terrazzo is a perfect solution for high-traffic public areas with strict aesthetic requirements: shopping malls, museums, airports, schools, thematic parks or hospitals. Polymer-concrete or concrete terrazzo can also be used for smaller projects, such as private villas, restaurants etc where mirror-looking flooring with the exposed-aggregate finish is required.
Apply on:
For concrete or polymer concrete there are no specific requirements to the substrate. Any slab, concrete screed or semi-dry screed will fit.
For epoxy terrazzo, the screed should be leveled perfectly. Tolerance of the floor should not exceed 5mm every 3m in any direction. Any crack or joint should be treated and repaired in best possible way. If installed correctly and maintained regularly, Terrazzo floors can serve you for 20+ years with no need for any big investments.
Advantages:
Extreme durability and compressive strength of more than 80N
High abrasive resistance and scratch resistance
High chemical resistance to aggressive liquids
High glossiness
Wonderful look
Longevity. Worldwide you can find terrazzo that is 500+ years old
Portfolio